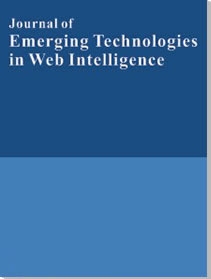 Journal of Emerging Technologies in Web Intelligence
JETWI is a peer reviewed and indexed international journal, which aims at gathering the latest advances of various topics in web intelligence and reporting how organizations can gain competitive advantages by applying the different emergent techniques in the real-world scenarios. Papers and studies which couple the intelligence techniques and theories with specific web technology problems are mainly targeted. Survey and tutorial articles that emphasize the research and application of web intelligence in a particular domain are also welcomed. All papers will be blind reviewed and accepted papers will be published bi-annually, which is available online (
open access
) and in printed version.
Recently Published Papers
Method of Semantic Web Service Discovery and Automatic Composition
Yuemin Wang and Jun Steed Huang
This paper investigates the semantic informationproviding web service composition problem, and proposes a heuristic method of web service automatic composition based on a planning graph model. According to the characteristics of information-providing semantic web service discovery, the service composition is partitioned into two modules: the construction of the planning graph and the search for composition scheme. ..[Read more]
ISSN: 1799-8859 (Online); 1798-0461 (Print)
Editor-in-Chief: Prof. Dr. Simon Fong
Honorary Editor: Prof. Dr. Sabah Mohammed
Associate Editor-in-Chief: Prof. Dr. Hamid Arabnia, Dr. Richard Chbeir, Prof Dr. Jinan Fiaidhi, etc.
DOI: 10.12720/jetwi
Abstracting/Indexing: WorldCat; CrossRef; Genamics JournalSeek; Google Scholar; Ovid LinkSolver; etc.
E-mail questions or comments to JETWI Editorial Office.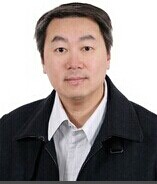 Prof. Dr. Simon Fong
Dept. of Computer and Information Science, University of Macau, Macau.
Following the introduction of the phrase "Web 2.0" as a description of the recent evolution of the Web, the term "Emergent Web Intelligence or Web 3.0" has been introduced to hypothesize about a future wave of Internet innovation ... [
Read More
]